The Story of Zainab | How she has started Freelancing Career on Fiverr
Hello everyone, Ramazan is a Holy month of blessings but for me, it was kind of overwhelming blessed, here I tell you why.I was looking for certain jobs for 2 months. As we all have heard a lot that some Ads companies are the best place to find Jobs. So I made my account there and posted my add for a teaching job.
I got some calls and messages right away but they were all fake, looking for some kind of chit chat and that's it. Disappointed, I removed my add and started enrolling the lists of jobs. I thought I might click on some decent jobs this time, I sent a few messages to a few people after re-reading their adds, considering them quite reasonable. But again they were all prank.
In all that fuss I got summer vacations and got back home. A whole month ahead and nothing to do. I didn't want to waste my time and still, the idea of doing the job was in my head somewhere. Nevermind, I again started looking at ads about jobs, but this time for online jobs of article writing.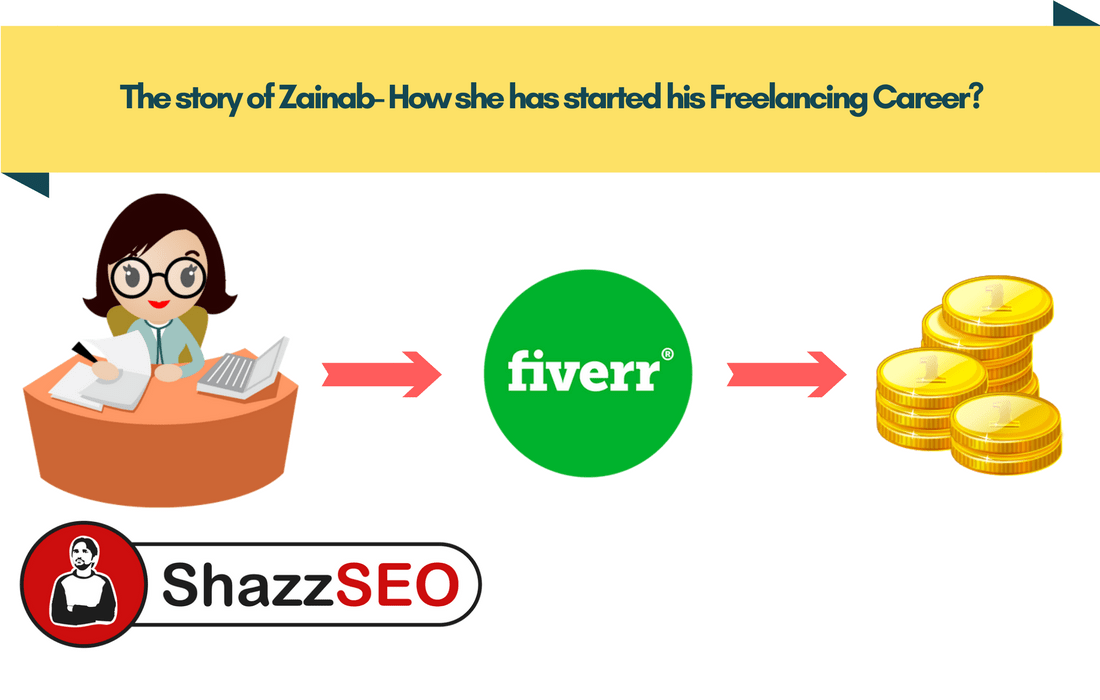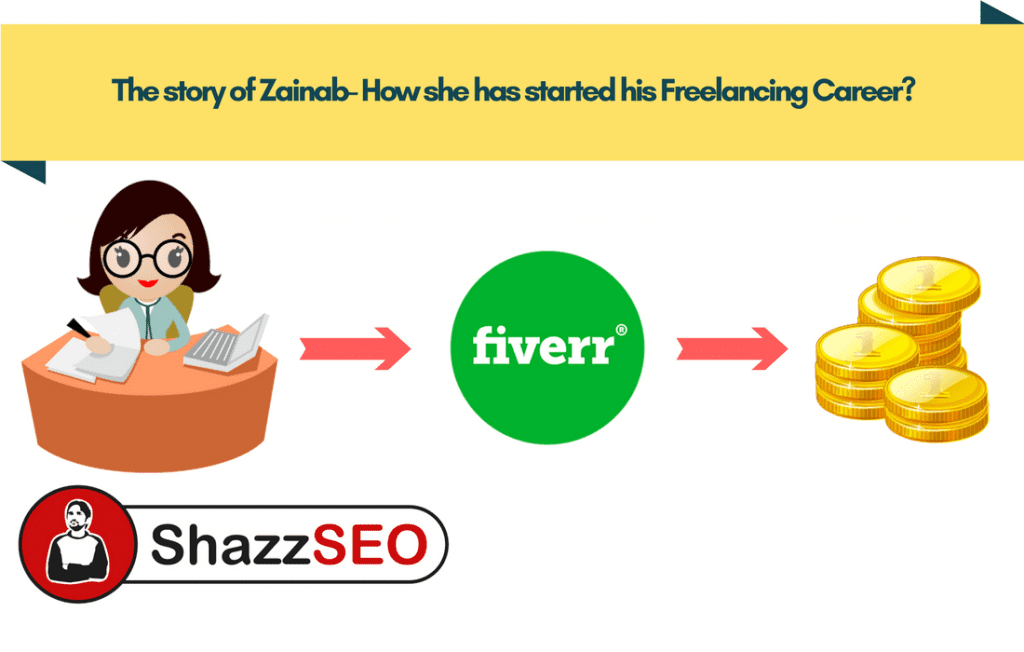 I again left a few messages and received a reply from only one person, named Shazaib Ul Hassan.
He asked me to send him a sample of my writing as he wanted to check the style. That was a boom when he made me an offer to write him an article of 5000 words. Definitely, a big task for the very first time in my life and getting paid for that was exciting and confusing at the same time. Perplexed, i started writing the article.
So actually this was the moment which gave me a lot of confidence, He was also Working on his Project of Freelancing to empowering Women to do Freelancing by providing Free training of Fiverr.
Meanwhile, he guided me to make an account on Fiverr, I did that but now what's next.I didn't know a thing about gigs and how to place an order and all. Well, he guided me all through this and I started making offers on Fiverr as well along with my first project going on.
Another thought that came to my mind, why this person is helping me so much and training me to make my own payments. I asked a cousin of mine and discussed with him all that was happening, I think that is fair enough as I already had really bad experiences. Here is what he said to me:
"By the way Ads Company is not a reliable source to get work as there's no contract or anything and that person can get away with not paying you after you send him the article, but you never know, he might be the right person too"
Well, I was quite confident that He is the right person because no one will ask you to polish your skills and get paid for that. I completed my article and with one or two revisions and we have published it too.
On another side on Fiverr, I started making offers but didn't get much response. I told him that I can't do this or maybe I don't know how to this. But he kept on saying,
"Soon, you will start getting the orders, just keep sending the offers".
Well, I kept on doing that thinking nothing is going to happen, no one will give me an order. Some buyers did contact but didn't place their orders, others got their cancelled. Again disappointed, but keeping a little faith, I didn't stop there.
Finally, i Got an Order, Well I was Soooooo Happppppyyyy. 
It was the greatest thing to get 5 start review on first order. I'd made approximately 105 requests. It took me a whole month and a lot of patience to get started but at least I did that.
Thanks to Shahzeb ul Hassan for believing in me and getting me up to this, I along with this he had been a great help in my projects and dealing with that. Till now I got more than 10 projects and got paid for that too.
It doesn't matter either you earn a penny or thousands, all that matter is your strength and belief in you.
Read this Post Specially How to Earn from Fiverr  and it will lead you how to be a Freelancer in no days.
Regards
Zainab Nasir
Want to Start Freelancing Career Do read:
How I earned 3500$ on Fiverr-Fiverr Case Study (Updated)
Fiverr Strategy to Outrank Experience Sellers 
Top 10 Tips to Rank Gigs on Fiverr First Page
How to earn with zero Skills on Fiverr 
Fiverr SEO test Questions & Answers