Now you can transfer money from Payoneer to Bank Account directly. I will guide you step by step that How to attach your Local Bank to Payoneer & How to withdraw money from Payoneer to a bank account in Pakistan.
So before Begin article, Let me tell you about Payoneer.
What is Payoneer?
Payoneer is a financial services business that provides online money transfer and e-commerce payment services. Payoneer is a registered Member Service Provider of MasterCard Incorporated. The company is headquartered in New York City.
Why People Use Payoneer?
Mostly Freelancer use Payoneer to get payment from different companies, as its one of the easiest way to get your money, so you just have to create a Payoneer Account. Payoneer company will send you a card after some identity verification.
Now you can use this credit card to send & receive money.
In Pakistan, Lot of People working as a freelancer to earn Online Money on Fiverr & using Payoneer Card to get payment.
Remember Fiverr is not the only website where people use this Payoneer Card.
There are many Fiverr alternatives to earn Online, but the Good thing is that you can use Payoneer card on All these websites.
You can also pay through your Payoneer Card to buy anything online.
If you want to create your own Payoneer Card Here is Complete Guide
Step By Step Guide to Create Payoneer Mastercard.
Let's Go to our guide to attach Payoneer Card.
How to add Local Bank Account to Payoneer
When you Create a card, you can log into your Payoneer account here
www.Payoneer.com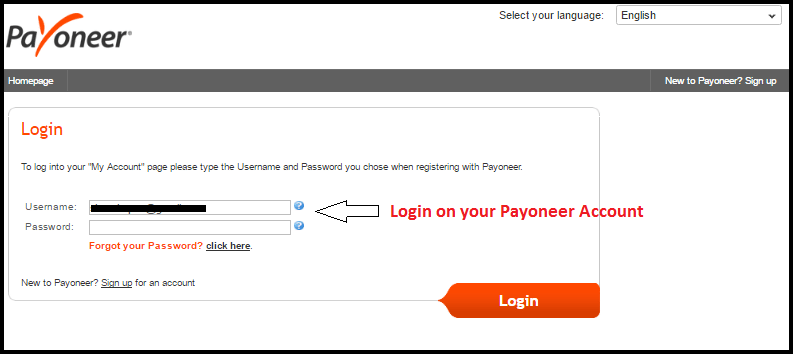 After Logging in You will see a screen as shown below
Click on Withdraw, and you will see a screen below for Bank Account click here.
As you have not Bank account attached it will ask you to Link your Bank Account.
Now click on Add New.
After that, you have to fill out the security form before going to the next step.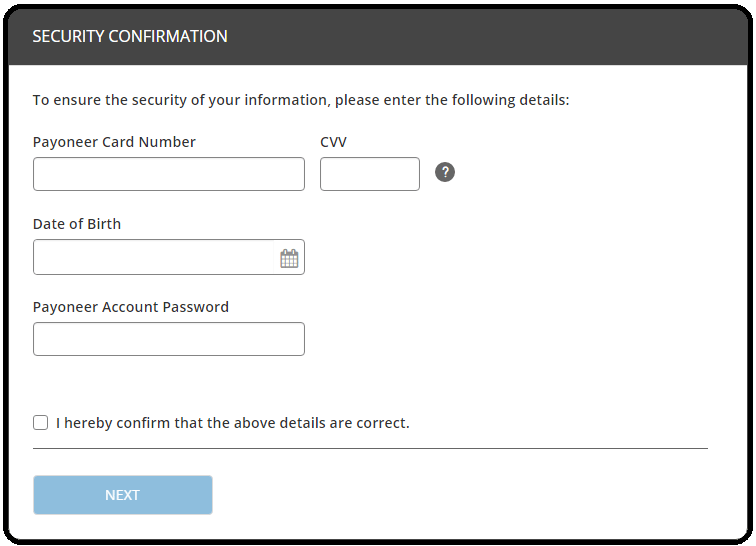 After that, you have to fill Registration Form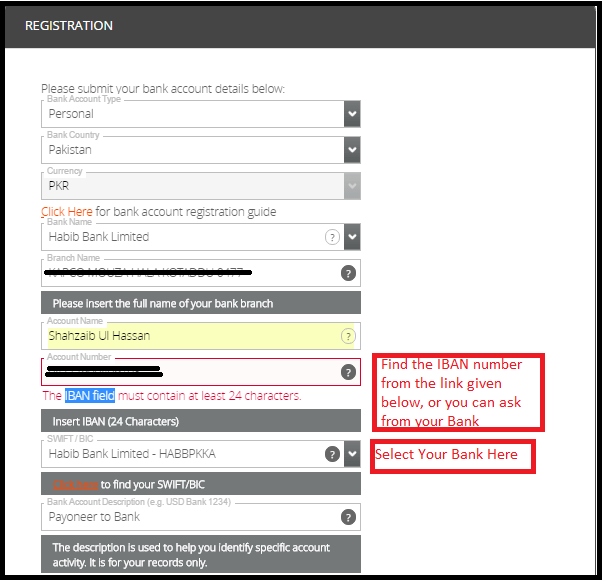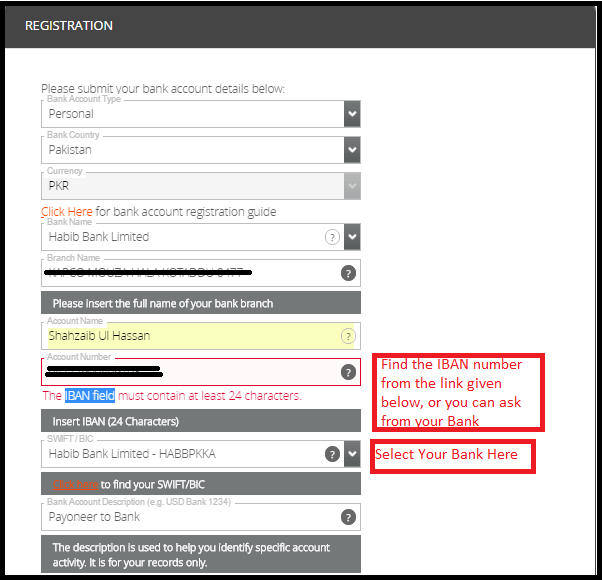 You have to fill out all The information as I have HBL account so I have generic lexapro cost target filled this form according to my Bank Information.
How to Find IBAN Number of Bank Accounts in Pakistan
How to Get IBAN number of HBL
As I have told you already, I have Habib Bank Limited (HBL) account. So here is step by step guide to get IBAN number of HBL.
Open this Link
Now you will see the screen below
Enter your account number in IBAN converter portion.
Now click on Create IBAN.
You will get IBAN number here. If you want to check its validation click on validate IBAN.
It will tell you that this IBAN is valid.
Now copy this IBAN without space into the Payoneer website where it's asking for IBAN number.
Complete Registration of Payoneer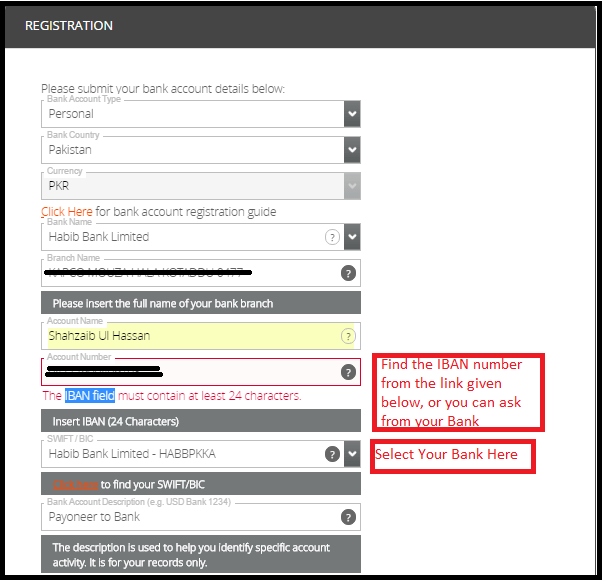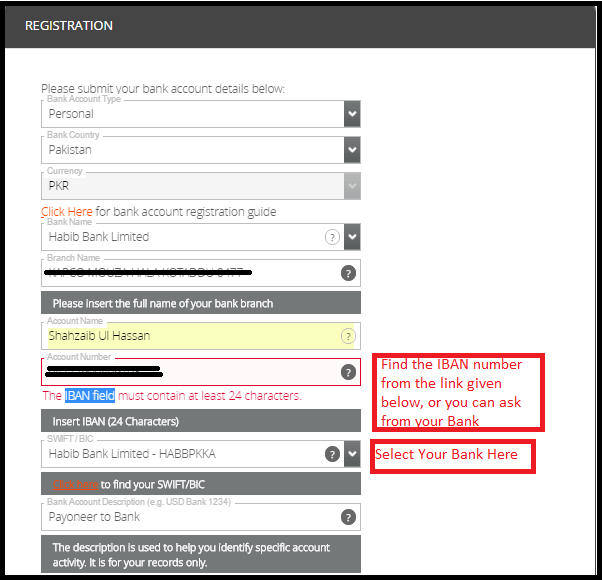 Now accept the terms. That's it.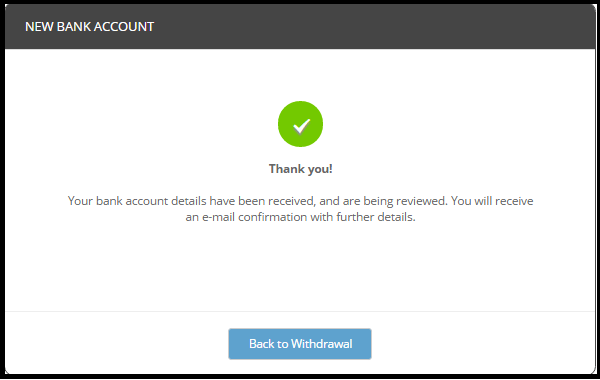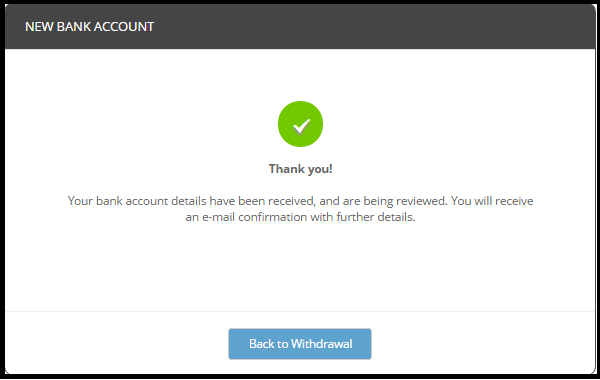 Now you will receive an Email about it.
This is the Email I have received from Payoneer.
Now, wait for 3 to 4 days for a confirmation email.
After 3 or 4 days you will receive an email that your bank has been attached.

This is the confirmation email I have received.
So Now you can withdraw your funds directly from Payoneer to your Bank.
How to withdraw money from Payoneer to the bank account
Now just log in again on Payoneer.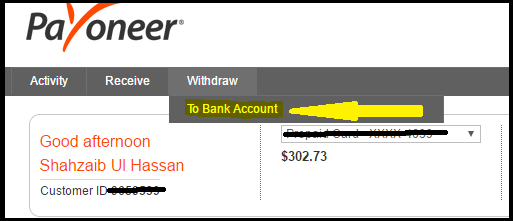 Click on Withdraw and Now on to Bank Account.
You will see a form below as shown in a picture.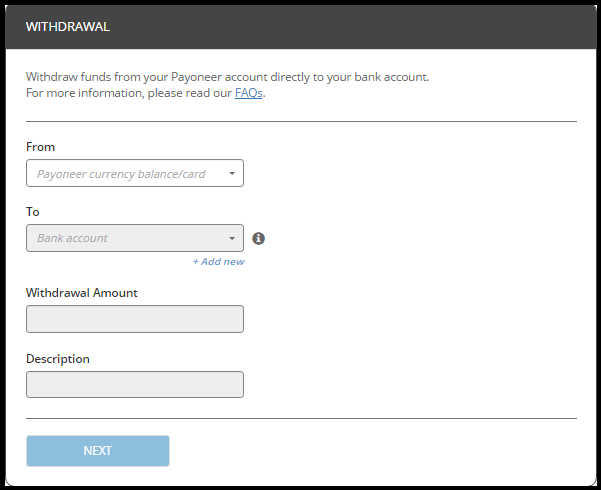 Fill this form and in Withdrawal Amount, enter the amount that you want to transfer from Payoneer to your Bank.
It will take 3,4 days to get all the amount from Payoneer to your bank.
That's it. So now it's easy to get your Payment directly in your bank and you can use Bank ATM card to withdraw the amount from any ATM in your country.
How to Withdraw Money from Payoneer to Bank Account Video