it's not difficult to withdraw money from JazzCash anymore, because today I will tell you how to Link Payoneer with JazzCash Account in 2024.
Finally, JazzCash has announced that they are linking with Payoneer. This is Big news for the Freelancing community of Pakistan, as now they can easily withdraw their amount at their fingertips through JazzCash App.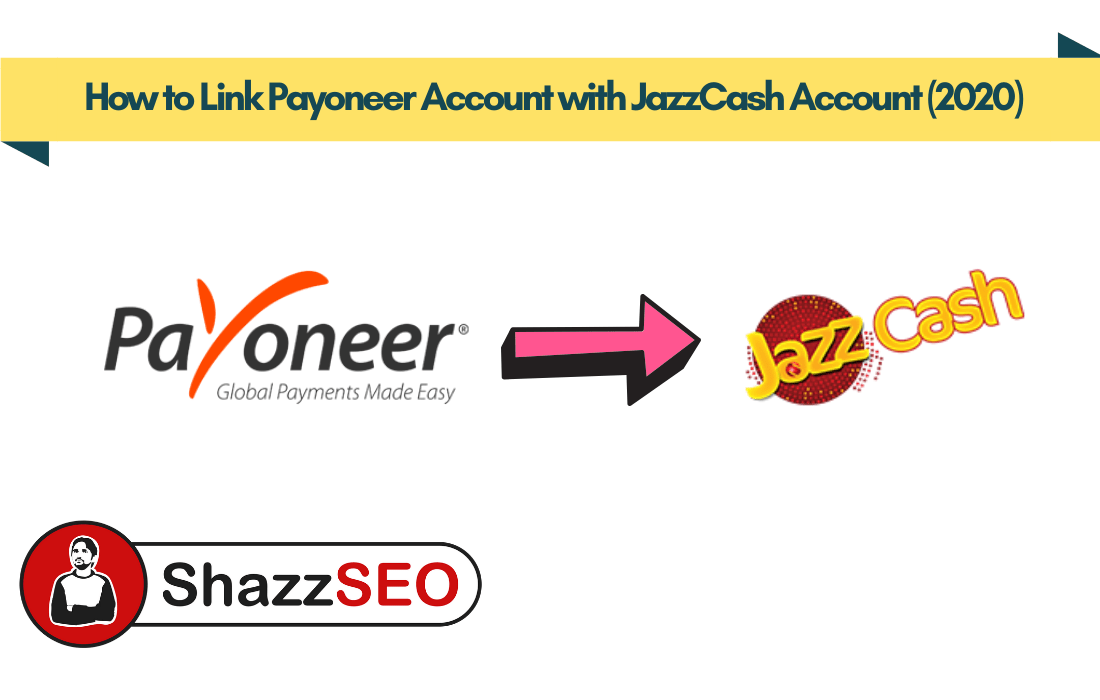 Previously We have to attach a Bank account with Payoneer to withdraw the money, but the problem was we can withdraw a minimum 50$ from Payoneer, which is a little bit problem for many freelancers who don't have Payoneer Master cards.
It's very easy to Link JazzCash Account with Payoneer, but remember you need to create JazzCash Account First.
How to Create JazzCash Account?
Install JazzCash Account app from Google Playstore.
Open the app and click on Signup
Even if you are using another network sim still you can create an account on Jazz cash.
Fill in all the requirements.
it will take 2 days, almost to get your account active.
How to Create a Payoneer Account
If you don't have a Payoneer account don't Worry, you can easily create one with this guide below.
First Click on this Link ( If you want to get a 25$ bonus to create an account from this link) Signup.
Now Fill all requirements, if you don't know how to fill all the requirements read my Previous Post Step by Step Guide to Create Payoneer.
After creating an account you are Ready to link it with JazzCash.
How to Link Payoneer Account With JazzCash
First of All Open the JazzCash App. ( Remember to update the app from Playstore).

Now you will see an icon of Payoneer on JazzCash App.

Click on the Payoneer account icon as you can see in the above picture.
Now you will see some instructions to link it with Payoneer.

Now click on Link Account.
It, will ask for Payoneer username and Password, Enter the username and Password of the Payoneer account.

Now you will get a message that your account has been Linked with Payoneer and you will be redirected to a screen where you can withdraw money as well.

As you can see now, your Payoneer balance will be shown in this app, and you can withdraw a minimum 1$ from it as well. just enter the amount and click on transfer.
In Yellow Box, you can also see the transfer rate.
Now with this Jazzcash Attachment with Payoneer, we can enjoy many benefits. 
Payoneer to JazzCash Freelance Payments Benefits:
Real-Time Transfers
Good Exchange Rate 154*
Minimum Withdrawal amount of $1
Receive Rs.2 Airtime on every dollar
2 Free Cash Withdrawals per month using the JazzCash ATM Card.
Note:
Payoneer charges a fee of 2% per withdrawal and limits apply.