A lot of people confused and don't understand the importance of Deleting data permanently from Mobile & laptop before selling it. Let me clear the Most Important thing before the Procedure
Deleting Data from Mobile and Laptop doesnt mean it has been deleted permanenlty, People can still recover your data even you have used Factory reset option. 
Isn't it Shocking?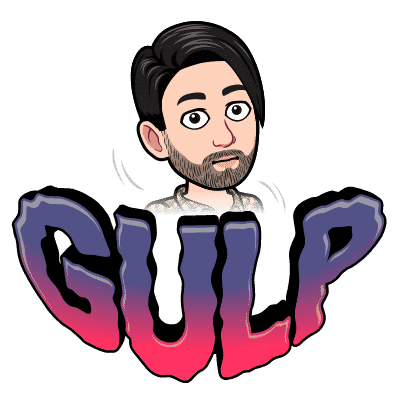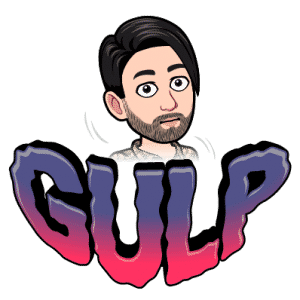 So that's why you have already heard about some cases of Blackmailing, and leaked pictures of various celebrities too. Mostly such cases have been reported due to this issue, Lot of people think they have deleted data and when they sell their mobiles to any shop. These Shopkeepers have software to recover the deleted data by doing that they can win Blackmail or harras anyone easily.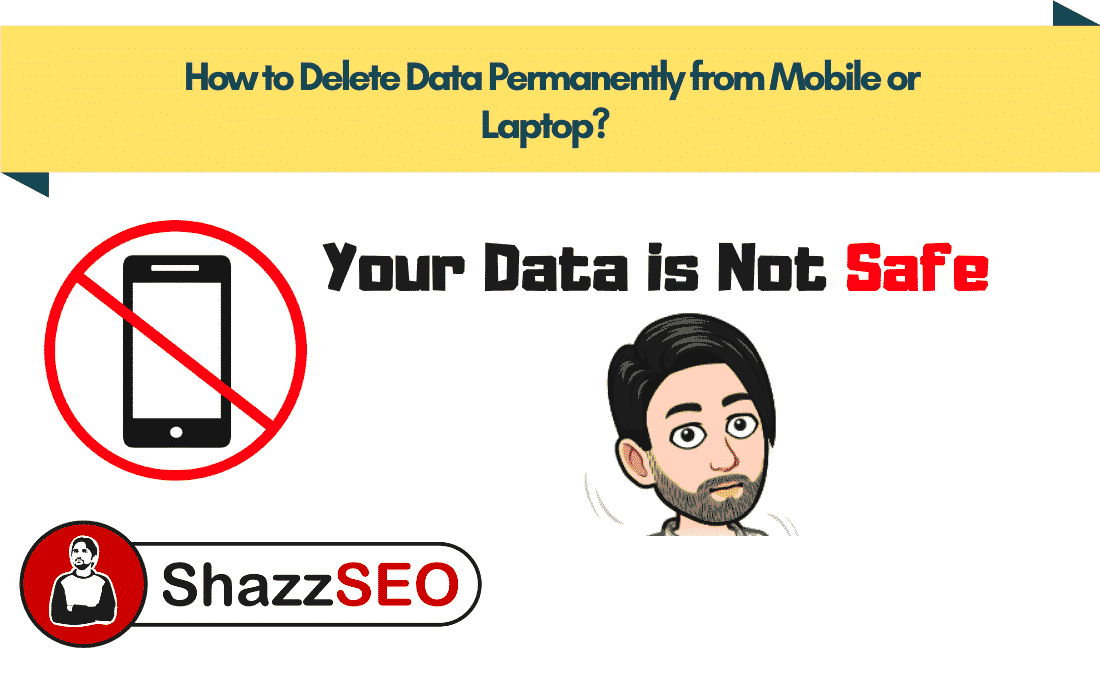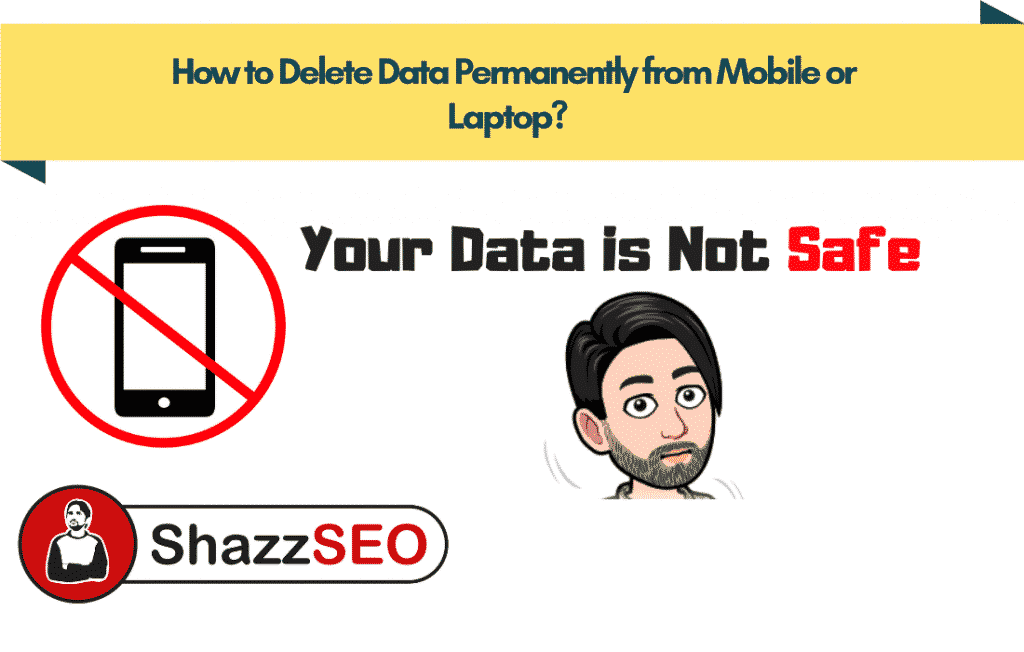 Remember these all things apply to all those users as well who gave their mobiles to shopkeepers for repairing.
Misconception about Deleting Data Permanently
A lot of people think that when we do Factory reset the data in mobile deleted permanently.
Nobody can recover data when we delete it from Mobile.
Nobody can recover it when we format the Memory card or hard drive.
These all are just misconception. Nothing is real.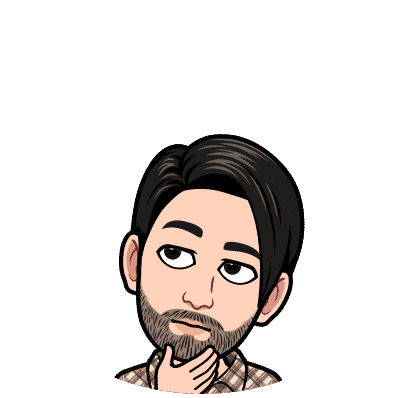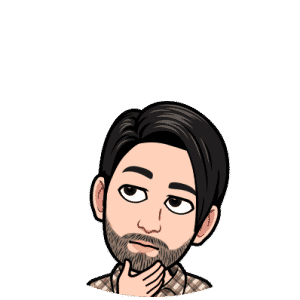 How to Save Data Permanently from Mobile or Laptop?  
Let me tell you a method to delete data Permanently so that nobody can recover it again.
2 Methods to Delete data Permanently
Method 1
The first method to delete data permanently is to overwrite data on your mobile or Hardrive after formating or deleting data.
Didn't Understand it?
Suppose you want to delete the Data, First thing is to Delete data from Mobile, After that, you can do a factory reset, but still data can be recovered so to remove the data so nobody can save your data again you need to overwrite trash files in this Mobile or hard drive.
Let me tell you an example,
When I was selling a mobile, I have first deleted the data from mobile.
After that, I have Factory reset it.
Now I have copied Some Songs and games files in it, to overwrite the Hardrive with such content.
Now again I have deleted data and reset it, and after that, I have copied songs and movies.
Now deleted these files again, now if someone will try to recover files, they can only get those songs and movies. Because I have overwritten the data, so no one can recover my important data that was in its first time.
Method 2
The Second method to delete the data from mobile is by using apps which can help you to delete data permanently. But I will recommend you the first method over 2nd.
Apps which can help you to Delete data Permanently
These apps can help you to delete data permanently from mobile. You can use these mobiles if you are still not sure about the first method.
Recommendation
I would recommend you to never sell your mobile phone instead of selling crush it, because its the safest method for you, but in case if you want to sell it use these options. Laptop and PC user can sell their machine by removing hard drive from a laptop or PC because you can easily remove it from the laptop or PC.
The article aims to provide you knowledge so you can make sure to keep safe your documents and pictures. You can share it with your friends for awareness.