What are Backlinks | Why Backlinks are important
What are Backlinks and Why Backlinks are important these are some common questions when you start learning SEO. To be Honest, Backlinks are the wife of SEO, because whenever we discuss SEO, it will always be there with it holding SEO.
Jokes Apart, Today I will tell you full detail about Backlinks and why they are important in SEO. Why are Backlinks essential to rank any website?  I will show you complete detail.
What are Backlinks
Backlinks are links to an incoming web page; it can come from any platform. So when any link redirects to any other page, it's called backlink of that page where it redirects. Backlinks are most essential part in Search Engine Optimization because a website is having a lot of backlinks usually ranks better on Search Engine Ranking.
So to know backlinks in more detail, I will tell you some related terms with backlinks.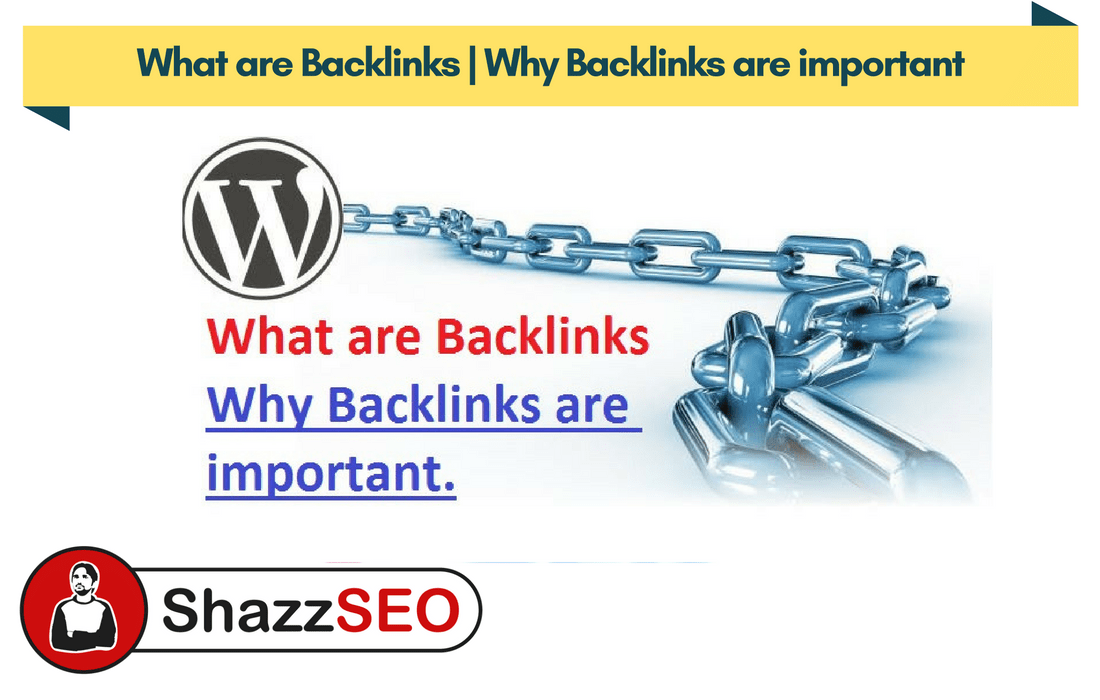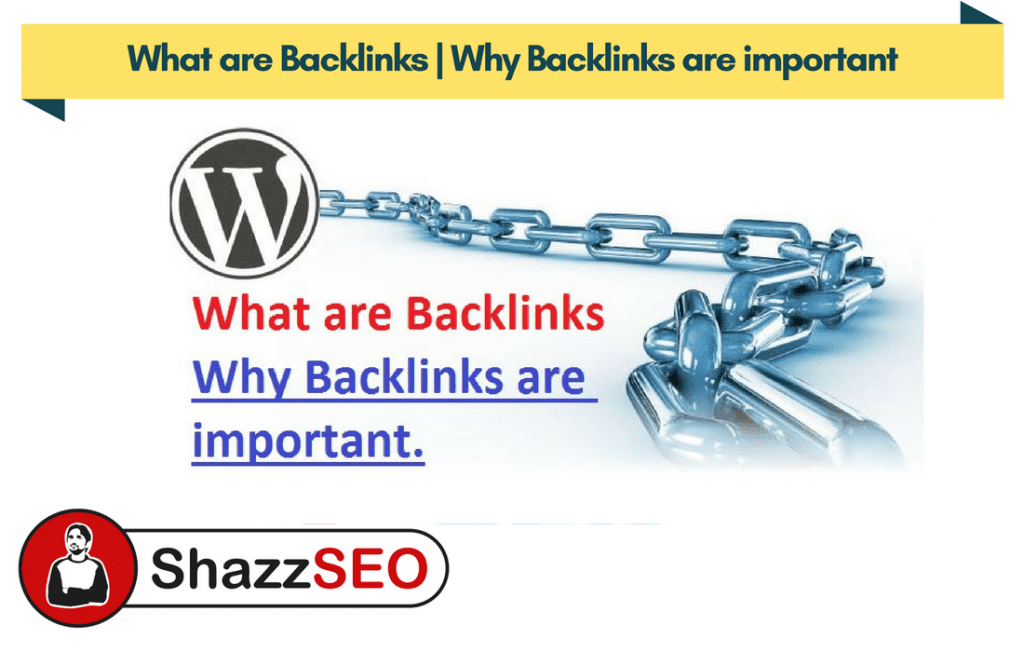 What are Do Follow Links?
All links we share on our blogs are mostly do follow link until we make it no follow.  All link that Google bot can crawl is called Do Follow Links. So just for example " SEO " here, SEO word is Do Follow backlink because when you click on SEO, it will redirect you to another post, so this is Do follow backlinks. It can increase Link Juice on a website.
Example: I have made SEO word Do follow backlink above as you can see. So here is the code of that backlink.
<a href="https://www.shazzseo.com" target="_blank">SEO</a>
you know there is not No follow written in this code, so it does Follow backlink, but on No Follow Backlink, you will see No follow tag written.
No Follow Backlinks
All incoming links to any page which you don't want Google to crawl by defining No Follow tag are called No Follow backlinks. It tells a search engine not to follow that link. Usually, say No follow links doesn't help to boost rankings.
Example :
Nofollow link example:  <a href="https://www.shazzseo.com/"rel="nofollow">Anchor Text</a>
Here you can see written above No follow so its No Follow.
To Know about Why Backlinks are important we must know a.bout the related terms with Backlinks.
What is Link Juice?
Do follow backlink Passes Linkjuice which help to increase page authority and Google can crawl it and gives value to the link
No Follow Backlink doesn't pass the link juice so if you don't want to pass Linkjuice on any link just make it No Follow.
Why is No Follow Backlink Helpful? 
Suppose you are referring any domain which you don't know maybe this website is not trusted lexapro generic version worthy then you can use No Follow tag and Google bot will not crawl it. So it's safe.
What are Internal Links?
Links that are connected from one page to another page within same domain name are called internal links. Or you can say the links you are referring to your website by yourself are called Internal Links.
What is Anchor Text?
The text which is used as Hyperlink is called Anchor Text. Suppose I put a link on text " Shazz SEO " than work Shazz SEO is Anchor text because when people click on it, they will be redirected to a link.
Why Backlinks are Important
Why do you need to Create Backlinks?
Increase Traffic
Increase Ranking
Fast Indexing on Google
Referral Target Traffic
Increase Traffic
You can increase traffic to your website by making good do-follow backlink, so when people click on a link, they will be redirected to your site. Creating Backlinks on another site by using Anchor text is a most efficient way.
Increase Ranking
Do follow backlinks can improve your website Ranking when people create do follow backlinks on another website it helps Search engine to Boost your web ranking. So create Do follow backlinks its great way to boost rankings but create backlinks in a smart way it should look Natural.
Fast Indexing on Google
When people create Backlinks on other websites, it also helps Search Engine to crawl links and index your post quickly and more efficiently.
Referral Target Traffic
When we create Backlink, even its do Follow or No follow it can send targeted traffic to our website, so it's also an excellent way to get targeted traffic.
How to Create Quality Backlinks?
Creating backlinks is not much difficult, as I have explained above I hope now you have an idea to create a backlink.
To Get some quality backlinks, you must Do these three things
Write Awesome articles
Start commenting on different website
Submit to web directories.
Write Awesome Articles
When you start writing excellent articles people will naturally link your articles or website, and you will get good backlinks. This is one of the easiest ways to get a backlink.
Start commenting on Different Websites
It's also one of the easiest ways to get backlinks by commenting on Forum or blog which give valuable Do follow
backlink. You can also get traffic from that link too.
Submit to Web Directories
Submit your website on Web directories which are valuable. Don't submit by any software always do this manually otherwise Google can penalize your site.
If you have any question comment below I will try my best to help you.