in 2009, I was very curious to know about things related to Website, Blogging, and all this kind of stuff, I had started with a Blog being created on Blogspot & Started to experiment with different things there. I remember the happiest day was when I approved my Adsense account within 3 months.
At that time getting an Approval of the Adsense account was the biggest achievement for me. But as the time goes there are a lot of Ups & Downs of life, but the Good things were I had never thought of quitting this because I love to do things related it, this was my passion.
There were a lot of things going around from 2009 to 2014 but with time to time, I have given time to my passion and learned many things by reading top Blogging articles & watching some videos.
After that in 2015, I started to work on some professional Projects related to it in university, worked on many projects as a volunteer just to learn & Explore new things.
I have started teaching in school & Academy because I need some money for my different professional projects and teaching was one things that i used to love. So along with that, I had worked hard on my different projects as well.
in the end,i got the skills of teaching along with some knowledge and experience, which works pretty well. because this is a Killer combination. which has helped me in bringing towards the success I deserve.
So
Well, these achievements are possible due to Team Work.
Here are Some Images of The Event we have conducted.
My Experience of 11 Years
CEO & Founder of ShazzSEO

Fiverr Community Leader of Pakistan

Earned from Affiliate Marketing xxxxxx (MaxBounty , Amazon , ClickBank )

Earned from Adsense Account xxxxxx ( 10+ Websites )

Earned from Freelancing xxxxxxx (Fiverr , SEO Clerk , Private Clients )
Earned from Flippa xxxx ( Selling & Buying Domains )

Earned from Selling Courses xxxxx

Earned from Drop Shipping XXXX ( Shopify )

Working on Youtube Right Now  ( Subscirbe my Channel : ShazzSEO )
I have been working in
Get Free Updates
Get Weekly Email on Latest Tips u0026amp; Tricks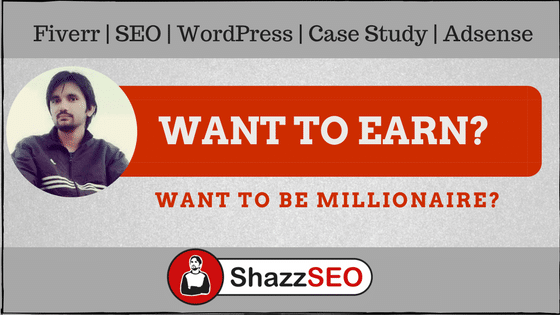 Subscribe To Our NewsletterJoin our mailing list to receive the latest news and updates from our team.