How much can you make on Fiverr?
How much can you make on Fiverr? To explain it first, let's get to know what Fiverr is?
Fiverr is an online platform that provides freelance services at a low cost worldwide. If you want to start a business or looking for a job to earn online and at your own pace, consider Fiverr as the best platform for you. You can provide web designing, article writing, marketing services, and life advice. It's safe to say that Fiverr lets you help your skills in exchange for money and the 20% they charge to serve as a marketplace. Let's move on to the real question, how much can you make on Fiverr?
How much can you make on Fiverr? Unbelievable amount
There's no limit to your earning on Fiverr, but as a beginner, it will be safe to assume that you can easily make 100 to 300 dollars in the first month by selling your different top-notch skills. You can work from anywhere in the world and earn doing what you love.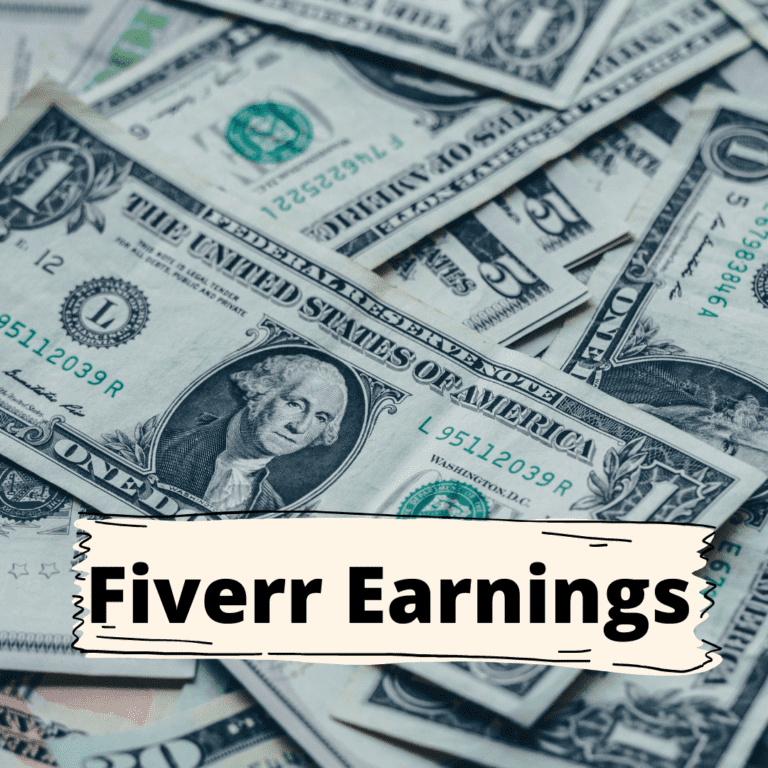 How much you can make on Fiverr also depends on how much time you give. However, your earnings will gradually increase as you get more and more 5-star reviews. Many freelancers on Fiverr are even earning higher amounts ranging in 6 figures.
According to Fiverr report results 2021, 4 million active buyers spend an average of 235 dollars per project. So you can answer for yourself, how much can you make on Fiverr? Yeah, right, quite some decent amount.
Can you make a full-time income on Fiverr?
Yes, you can make a full-time earning on Fiverr. There are hundreds of projects waiting for you to make a profile and start selling. Projects are flexible and easy to work with so let's get started with how can you make a profile and start earning on Fiverr?
Sign-up and create a seller profile on Fiverr.
Brainstorm your skills and ideas.
Decide what service you want to offer.
Create a compelling gig and get it reviewed by someone relevant to your industry.
Confirm your gig looks good and compelling.
Include images, clear title, keyword-rich tags, FAQs, and description.
Acknowledge every client and specify a time to communicate daily with clients.
Use client feedback to polish your gig more, offer gig extras, and launch new ones.
Offer something unique or more like when possible. Try to over-deliver.
How much time does it take to start earning on Fiverr?
I think it depends on how presentable or compelling your gig is how eye-catching your description and images are, but more on luck. Some people get the first order in 3 4 days after creating a gig, and some have to wait even a month. There's no fixed time. All you can do is share your gigs daily, be online, sharpen your communication skills, keep sending buyer requests, and hope for the best.
In conclusion, a Fiverr is a great platform to start your career, and as for the question, how much can you earn on Fiverr? There's no limit; people are making millions. All you need is commitment, devotion, top-notch skills, a good internet connection, and a Laptop. 
Hi! My name is Laiba Shakeel. I am a Professional Article Writer, SEO expert. I have over 3 years of experience. If you need my service, You can Hire me on Fiverr; my username is smilinghope.  Writer: Laiba Shakeel