Do you want to earn 1000$ in a Month from the Fiverr Affiliate program this year 2021. Fiverr has started their Fiverr Affiliate program which can help you to earn extra income. Fiverr is a Platform to Buy any service starting from 5$ So its a simple deal you have to provide the buyers, who can join Fiverr and purchase the services offered by sellers and Fiverr will reward you some Cash for this. If you can Refer 20 Buyers and all of these are interested in Whiteboard & Explainer videos you can make 1000$ within a month, be honest it's not difficult to refer just 20 clients in a month.
I hope you have understood the mechanism of Fiverr Affiliate Program.
you can earn up to 100$ for every new Buyer you will refer to Fiverr.
Why Fiverr Affiliate program is best for you to earn?
You can target any country in Fiverr Affiliate Program.
High CPA level almost 15$ to 100$ for every new Buyer.
Allow you to promote on Social media Platform.
Highest conversation due to Low rate services.
Fiverr Affiliate Program CPC Chart of each Category
Here is the List of all categories you can see, Each category will give you different Earning for Referal.
Explained
Suppose you have referred a Buyer and He has purchased a Gig from Whiteboard & Video explainer category you will get 50$ for referring that buyer.
so all of this CPA represent how much you will get if the buyer buys from a specific category.
Read: How I have Earned from Fiverr 3500$ Case study


Remember: The CPA commission is paid for each FTB (First Time Buyer) referred by your link. FTBs are only qualified after registering to Fiverr and making their first purchase.
How to Join the Fiverr Affiliate Program?
If you want to join Fiverr Affiliate Program just click on the Link Below.
Join Fiverr Affiliate Program Now
Now you will see a form, as shown below.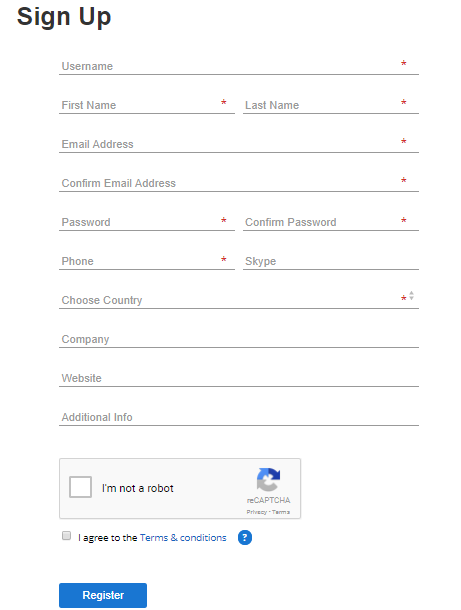 After Filling it, click on Register.
Now you will receive an Email as Shown in Picture Below.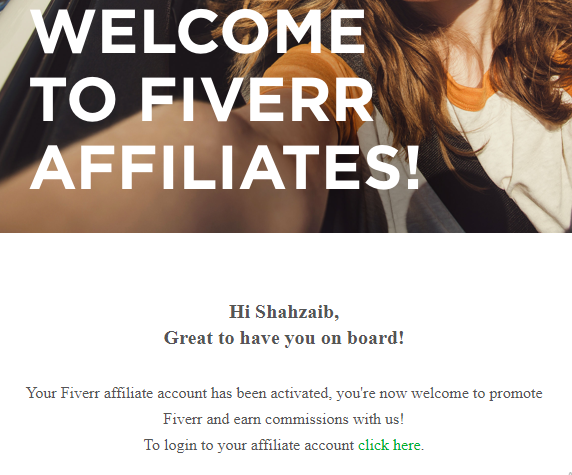 Now you can log in with your username and password.
Where you will see a Dashboard of Fiverr Affiliate program and you can track all of your payments.
So join today and start earning 1000$ per month by just referring people.
If you have any question you can ask me in comments.
If you want to buy something from Fiverr, use my referral link it will help me 🙂
How to promote Fiverr Affiliate Program?
There are many methods to promote this Affiliate program the Best method is to promote on social media, or you can also promote by writing articles as I have written here 🙂
Want to Start Freelancing Career Do read:
Fiverr Strategy to Outrank Experience Sellers 
Top 10 Tips to Rank Gigs on Fiverr First Page & Fiverr Secrets
How to Earn From Fiverr? Start earning within 24 Hours
Fiverr SEO test Questions & Answers